After years of negotiating minimal and never-certain stage space in the myriad small clubs, house shows, bars and coffee shops he played, Hoboken-based guitarist, studio owner, recording engineer and now inventor
Max Feinstein
developed an idea that would help streamline and simplify his own on-stage setup.
PUT A MIC STAND ON YOUR PEDALBOARD.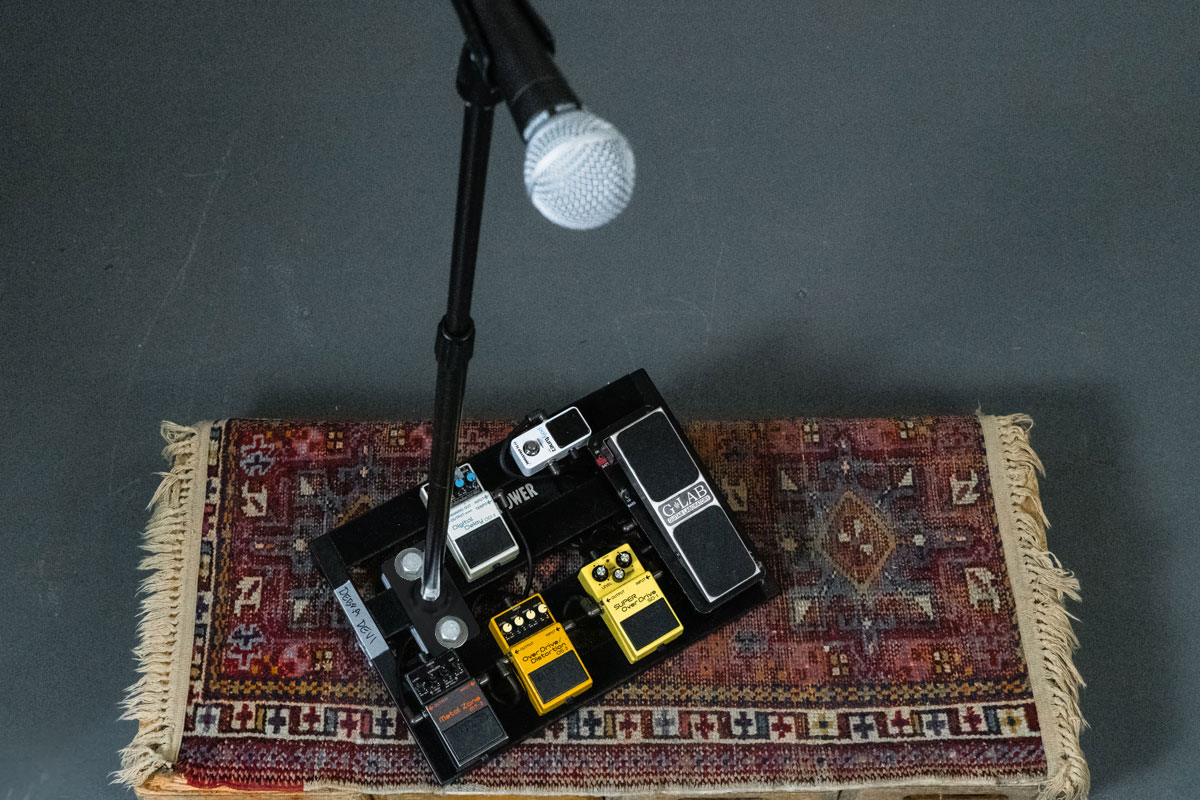 Rather than have the extended legs of a standard tripod microphone stand taking up to two square-feet of valuable floor space, why not insert a microphone stand directly to your pedalboard, Feinstein wondered.
Made to attach easily on any of the major pedalboards (Gator, Pedaltrain and Temple Audio, Rockboard, Dingbat, and more!)  and equally as universal for any 7/8″ threaded microphone stand, The Mod Stand is a simple design based on a simple idea that will revolutionize stage performances. Ideal for small stages, clubs, coffee shops, or any venue where stage space is at a premium.
"The Modstand is a game-changer, such a genius piece of gear."
Rich "The Duke" Ward of Fozzy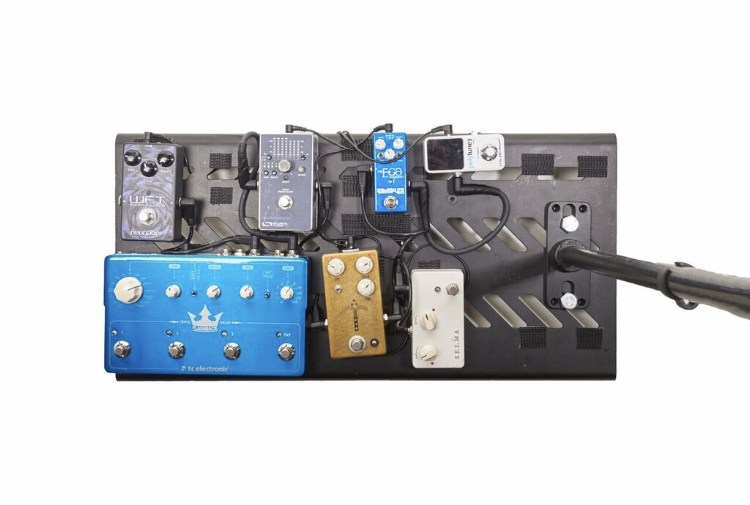 A modular mic stand base for pedalboards.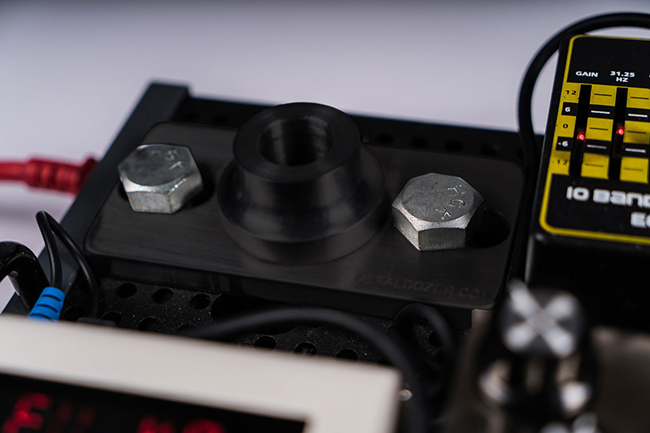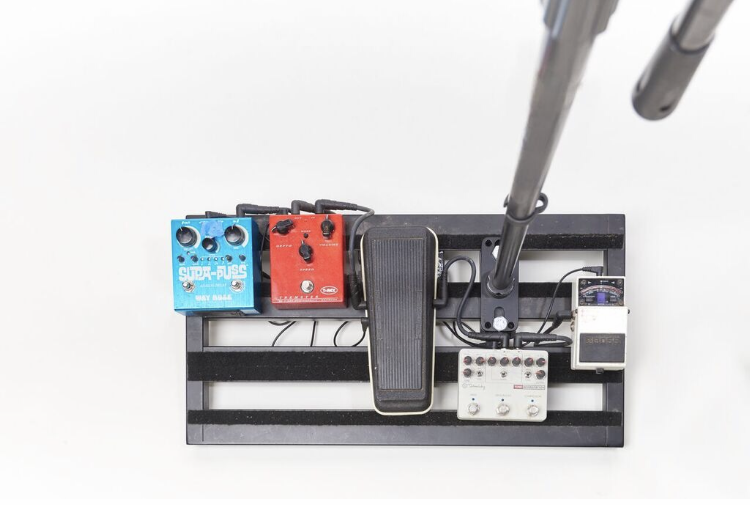 Compatible with Pedaltrain® and other leading brands.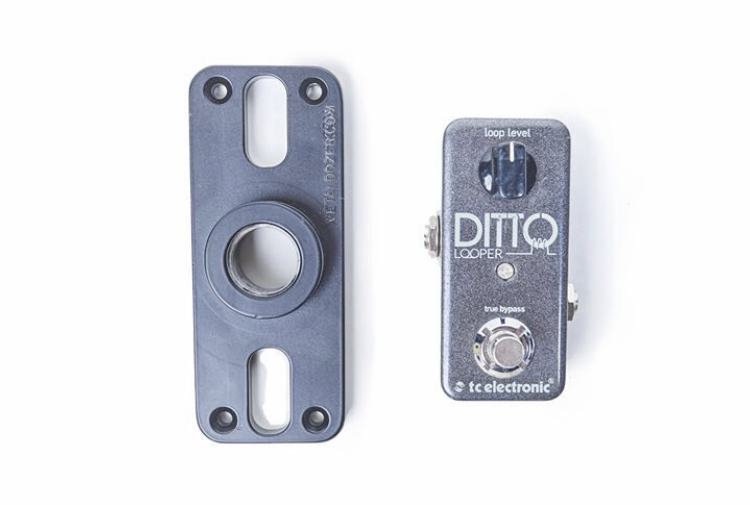 Sound designers, rejoice! Forget the table and mount your board to a Mod Stand.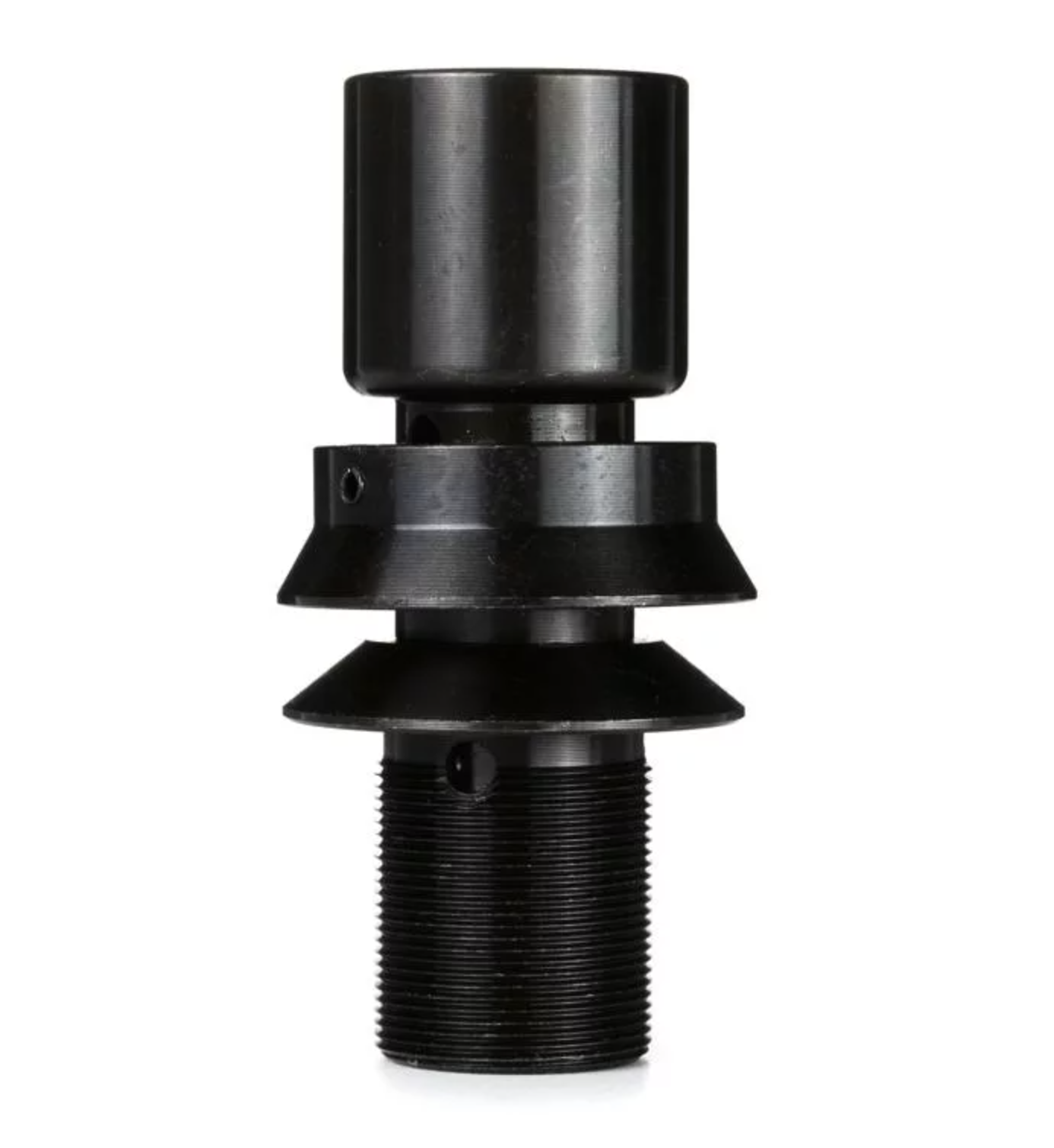 Suggested Purchase
The Modstand is amazing by itself, but when paired with this quick-release adapter, your setup/teardown takes just seconds. Check out the Atlas Sound QR-2 Quick Release Microphone Stand Adapter at the link below.
ORDER YOUR MOD STAND TODAY!
$

99.99

20% OFF
$79.99 for a limited time!
(plus tax and $9.99  U.S. shipping*)
*$35 for most international destinations
As seen at Winter NAAM 2019